Hello~!
I'd like to introduce you to a wonderful cafe that I highly recommend when you visit Iriomote Island.
This time, it's "Iriomote no shonen" located right near Uehara Part.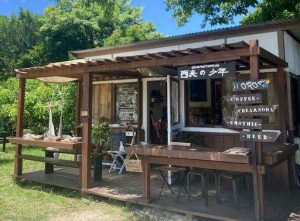 One of the best points is that they not only offer lunch but also serve breakfast.
Moreover, they pay special attention to their coffee, starting from the beans, and their drinks and meals are carefully prepared, making them incredibly delicious.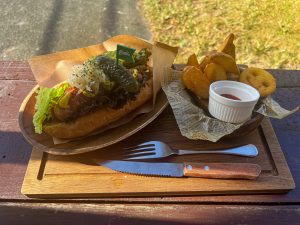 On this day, I enjoyed a hot dog on the terrace seat.
The large, exquisite sausage and freshly fried potatoes made for a satisfying breakfast ☺︎
Both the interior and terrace seating are cozy, allowing you to enjoy a leisurely island time 🍃.
They also sell accessories made from shells created by the cafe's staff in the store.
Why not purchase something as a souvenir of your trip and have it as a companion during your travels 🌺?
I hope all of you will take the opportunity to visit the cafe!