Hello everyone!
It's hard to believe, but it's already mid-September. How's everyone doing?
Iriomote Island is still basking in bright sunshine, and it feels like summer here ☀️
Today, while taking a stroll on Iriomote Island, I'd like to introduce you to a special bird you can encounter: the Crested Serpent Eagle!
On this particular morning, just about five minutes into my walk towards Unarizaki Park in the Uehara area, I made a discovery! 💡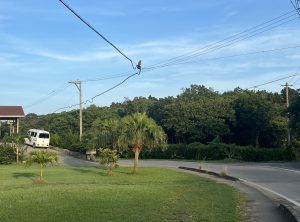 Upon closer inspection, I spotted a Crested Serpent Eagle!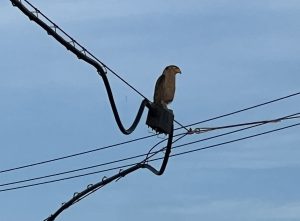 In Japan, this bird is a special natural monument only found on Ishigaki Island and here on Iriomote Island 🦅
In the local dialect, it's also called "Mayadan" or "Bashintui."
As seen in the Yaeyama folk song "Washinu Tori Bushi," it has been cherished by the people of Yaeyama for a long time. It has an approximate length of 55 cm and a wingspan of around 110 cm, making its wingspan particularly distinctive!
Especially in the early morning, encountering a Crested Serpent Eagle is quite common, as there are fewer people around ✨
Even on a southern island, the morning is pleasantly cool due to the lower temperatures, making it a great time for walks and exploration 🍃
On days when you wake up early, why not head out for some Crested Serpent Eagle watching while savoring the fresh morning air surrounded by the abundant nature of Iriomote Island? 👀
While keeping an eye on the ground beneath you, you might just find yourself meeting a Crested Serpent Eagle as you look up at the sky…?