While driving on the mid-sea road, you can see a waterfall in the distance. This is the PinaiSara waterfall.
With a drop of 55m, it is the waterfall with the greatest height difference in Okinawa Prefecture. PinaiSara means "waterfall with a beard" in the local language.
To get to PinaiSara, you first need to canoe up the river. The canoes are either for one or two people, so even children can safely ride with their parents!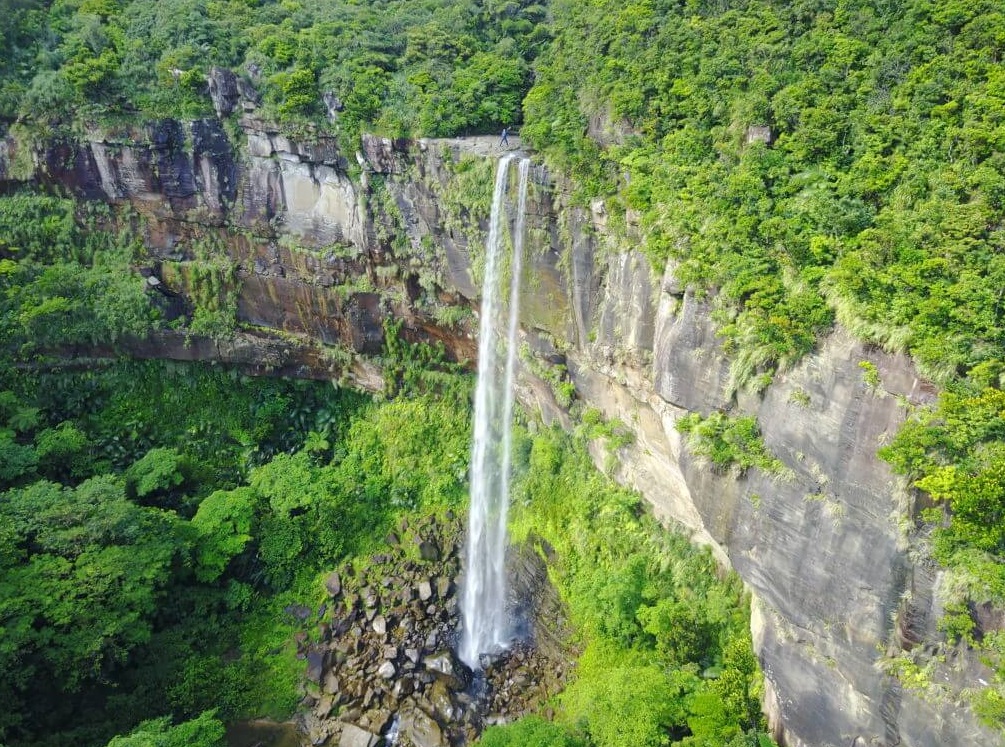 There are various fish in the river. In Okinawa, there are rivers of various sizes on Iriomote Island, and many fish gather there due to the nutrients that flow into the sea. In comparison, Miyako Island does not have rivers, so there are fewer fish since there is no water flowing out with plenty of nutrients. However, the beautiful sea called "Miyako Blue" has been formed.
After canoeing for about 40-50 minutes, it is time to trek.
The path is a bit rough, but you can enjoy the great nature of Iriomote Island, such as Sakishima Souonoki, which has a large root, Okinawa Urashirogashi, which has the largest acorn in Japan, and the charming Sakishima Kinoboritokage, and arrive at the waterfall in about 40-50 minutes.
If you return to the dock and walk for another 20 minutes, you can also go to the bottom of the waterfall.
If the weather is good, you can swim in the waterfall basin!