Hello!
Today in Iriomote Island, it's sunny and pleasantly warm.
That means…!
It's a perfect day for fishing!
I joined a fishing tour with the owner, who is a captain, so let me share the experience with you!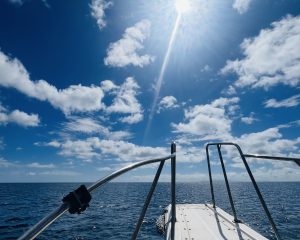 We set sail right away.
When it comes to the fish you can catch around Iriomote Island, there are various species like yellowtail, amberjack, squid, octopus, tuna, mackerel, and seabream, among others. 🐟
Fishing while being captivated by the beautiful sea and mountains of the island was incredibly enjoyable.
The excitement of catching a fish is unforgettable.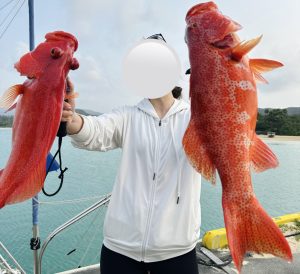 And among the fish we caught this time is the "Akajin" (Red Emperor).
Many people are familiar with it! It is even known as one of the three top luxury fish in Okinawa.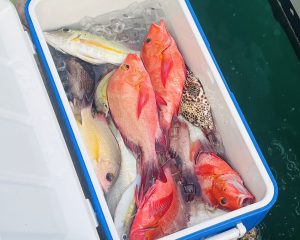 We caught many other fish as well!
After finishing fishing, we went to a restaurant owned by BRIDGE to savor the freshly caught fish.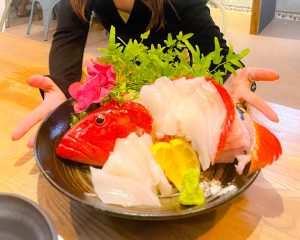 It was so delicious and sweet with every bite!
It was a day of fully enjoying fishing in Iriomote Island.
The unique and appealing experiences of Iriomote Island might captivate anyone who tries it!
It's recommended for fishing enthusiasts and beginners alike.
Please savor the pleasant time and enjoy it to the fullest!
[Reference]
Here is the restaurant "HOOK" managed by BRIDGE!