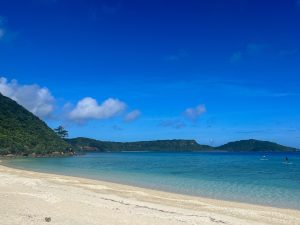 Hello!
Do you know about "Ida no Hama"?
Ida no Hama is said to be one of the most beautiful beaches on Iriomote Island. It is located in the remote village of Funauki, which can only be reached by boat at the end of the road.
This time, I decided to visit after a long time. After getting off the boat, I walked for about 10 minutes and finally arrived at the beach…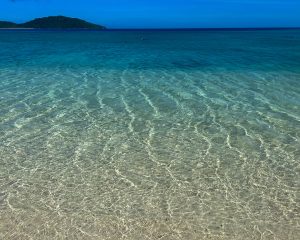 It was like paradise…!
I was once again amazed by the beauty of the sea. This is truly what they mean by a "remote island."
I had a great time paddleboarding and snorkeling, enjoying a slow and relaxing time. The beach is shallow, so it's safe for families as well.
I highly recommend snorkeling to search for clownfish and sea turtles.
If you venture a little further along the rocky area to the right of the beach, you'll come across a cave where you can even experience a sense of exploration. It's definitely worth a try!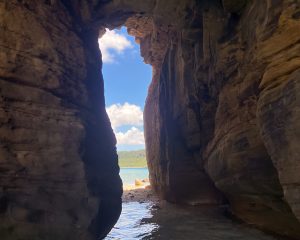 Thank you for introducing the peaceful and nostalgic Funauki Village, surrounded by the grandeur of nature, and Ida no Hama, located within Iriomote Island.
I definitely recommend paying a visit and experiencing it for yourself. Have a great time!