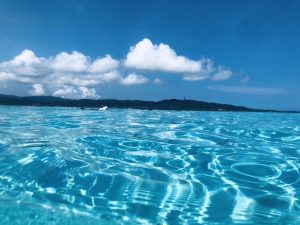 A miracle island accessible from Iriomote Island, Barasu Island.
A miracle island made of coral reefs that only appears during low tide.
This photo was taken without using any camera filters or effects.
Scenery like this is part of daily life here.
Welcome to the Oriental miracle, Iriomote Island.
※
Participation in a tour is required to go to Barasu Island.